Incorporating
---
What is a corporation? A corporation is a legal entity that can own property, sue and be sued. For all intents and purposes, a corporation is treated like a legal person in the eyes of the law. That means that a corporation can employ staff, enter into agreements and contracts, and essentially do almost anything a person can do. Of course, a corporation does not have its own brain or body, so the corporation acts and speak through its officers and directors. These individuals are responsible for the operation and activities of the corporation. Why should I incorporate my company? The primary reason that business owners choose to incorporate their companies is to limit their own personal liability. For example, if you are sued for something that happens in connection with your business, and you are incorporated, the Plaintiff will typically only be able to sue your corporation, not you. This means that only the assets and wealth of the corporation are usually at risk. In most cases, although there are exceptions, your personal property and life savings will be protected, even if your corporation loses in Court. Business owners should also be cautious when entering into contracts with suppliers, clients or sub-contractors, and ensure that only their corporation is named on any written agreements. Business owners should also not agree to personally guarantee or become personally liable for the debts of the corporation as a general practice. However, banks and other major lending institutions will require such a guarantee, especially for small businesses, as a condition of advancing funds. How do I incorporate? Simply click here. Incorporations can be processed through the federal government or provincial governments. Our office can make the experience simple, easy and affordable for you. There are some legal steps that must be completed when incorporating. For example, businesses owners should decide whether to incorporate federally or provincially. Furthermore, when choosing a name for your corporation, you must not choose a name that is too similar to an existing corporation. Your name must also contain a legal element, like "inc.", "ltd." or "corp.". If you wish, the government may assign you a generic number, and the legal name of your corporation could look like the following: "12345678 Ontario Inc." or "12345678 Canada Inc."
---
Buying or selling a business
---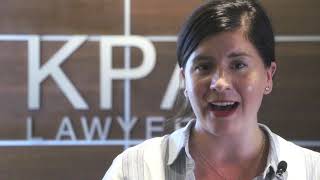 There are three main ways to buy a private business:
Each of these methods of acquisition has their own unique processes, costs, liabilities and consequences. A real estate agent or broker cannot give you legal advice about any of these types of acquisitions, though many of them often try to do so, and often to the detriment of their clients. Selecting which structure is right for you depends on many factors. Buyers and sellers usually have very different interests, so understanding each factor and its effect on the parties is important. Some of the major factors include: If you have questions about the purchase or sale of a business, feel free to contact us about it.
---
Commercial leases
---
Commercial lease agreements in Ontario are governed by the Commercial Tenancies Act.
This area of law can be very complex, and often involves different types of lawyers depending on the situation. In the context of new commercial lease where the parties are negotiating the terms and conditions of the agreement, it's important to speak with a business lawyer who primarily practices in transactional solicitor work with experience in commercial leasing.
However, there may be situations where a dispute arises between commercial landlords and tenants. In those cases, you might need the assistance of a civil litigation lawyer to go to court and fight for your rights.
In order to connect you with the right lawyer, you can use our online matching tool.
---
---
Our firm provides a wide variety of business services, including the following:
Buying or selling a business

Commercial leases

Business name registrations

Federal Incorporations

Provincial Incorporations

Not-for-profit Incorporations

Shareholder Agreements

Trademark Applications

Public Record Search Services

and more...
​